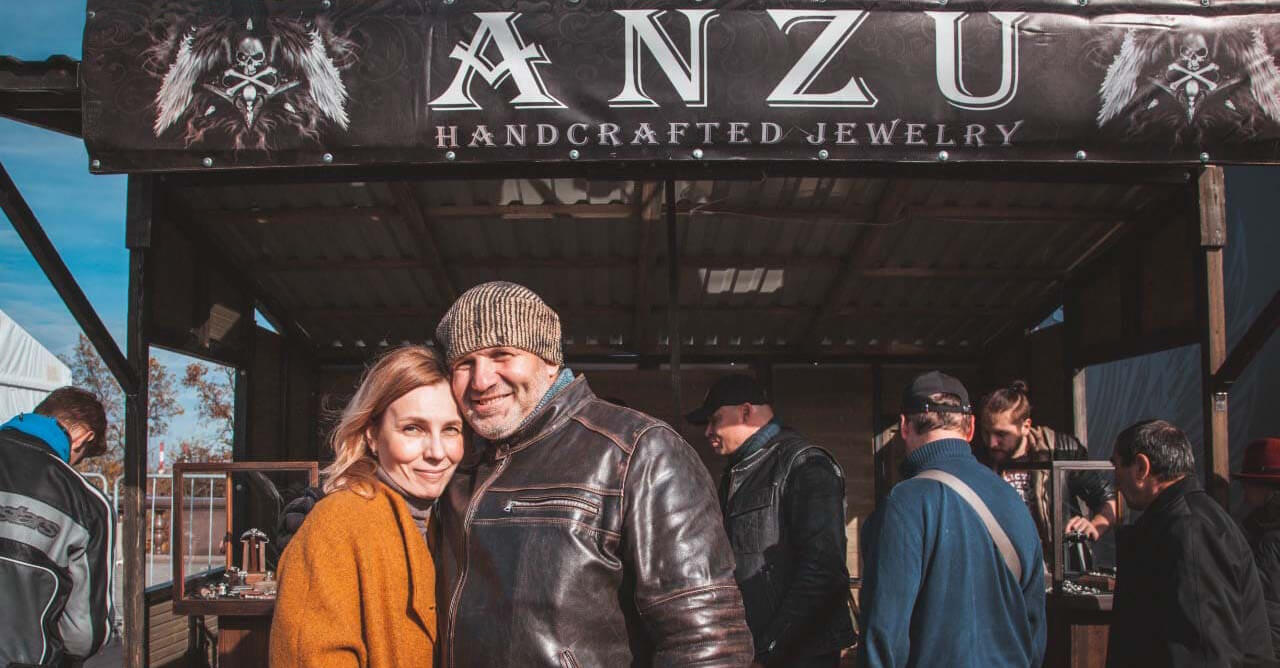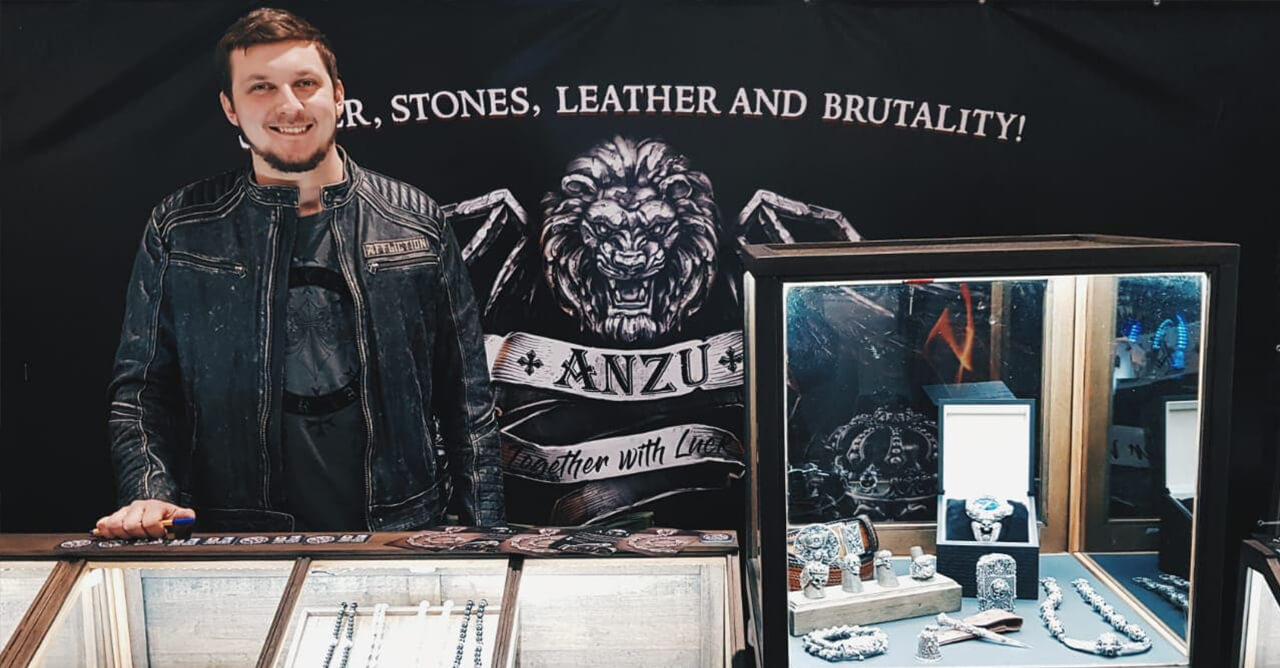 Anzu is inspired by extreme sports to create themed products and accessories. The collection was created in the creative alliance of the jeweler-fashion designer with people who are passionate about sports and extreme sports: trial bike, downhill, snowboarding, diving, off-road and martial arts. A limited collection of silver pendants, belt buckles, badges, cufflinks and key rings of the Anzu brand was released for professionals and amateurs, extreme sportsmen and athletes and had no analogues. We also make items for corporate customers.
Estonian jewelry company Anzu specializes in the design and production of brutal men's jewelry and accessories made of sterling silver, natural stones and leather. The company started its work in 2008. The founder of the company is Prokopenko V.V. - a designer-jeweler with over thirty years of professional experience. The company employs experienced craftsmen, highly qualified specialists in the jewelry business.
In production, we use only high quality materials and proven technologies.
For more than ten years we have been working for you, producing silver accessories and jewelry and delivering them all over the world.
Warranty service
for a year
Delivery to
client's door
Special packaging for
every product
Always in touch
+37258129010